STAFF & BOARD MEMBERS
Our Board of Directors and staff complement are both comprised of agents of change from across Canada. We believe that it is possible to prevent and end youth homelessness, and that our collective efforts will get us there.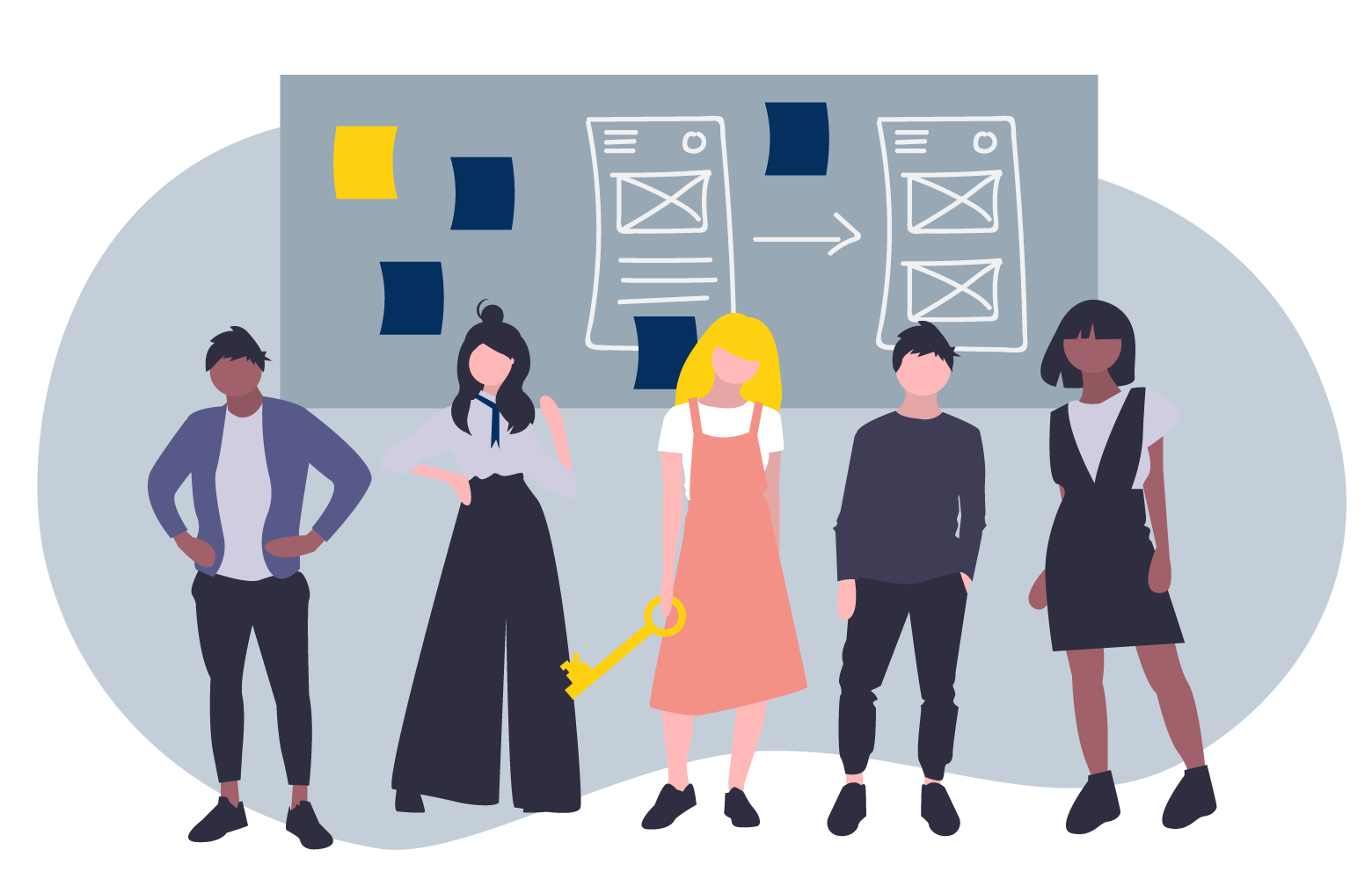 MELANIE REDMAN
President & CEO
MELANIE REDMAN BIO
mredman@awayhome.ca
Melanie Redman is the co-founder, President & CEO of A Way Home Canada, a national coalition reimagining solutions to youth homelessness through transformations in policy, planning and practice. A Way Home Canada has inspired communities and countries around the world to adopt the A Way Home brand as a way to participate in a growing international movement for change. Melanie leads the National Learning Community on Youth Homelessness in Canada, which is a pan-Canadian community of practice for youth homelessness service providers. Melanie is also the co-founder and Partnership and Implementation Director for the Making the Shift Youth Homelessness Social Innovation Lab, which is a Government of Canada Research Tri-Council Networks of Centres of Excellence. Since 2021, Making the Shift has held the designation as a Geneva UN Charter Centre of Excellence.
HEIDI WALTER
Program Design and Training Consultant
HEIDI WALTER BIO
Heidi is passionate about supporting youth and families to thrive, and uplifting the voices of young people. Heidi brings an educational background in Social Work and over 20 years of frontline experience working in the youth homelessness sector to her role as A Way Home Canada's Manager of Training and Program Implementation, and supporting program development with The Safe Haven Foundation in Calgary, Alberta. Prior to working with A Way Home, Heidi worked as a trainer for the Canadian Alliance to End Homelessness, conducting trainings and fidelity reviews, leveraging her 17 years of experience managing the Boys and Girls Club of Calgary's Housing First programs. In her role with A Way Home Canada, Heidi works with the Making the Shift Youth Homelessness Demonstration Lab, providing hands-on coaching and training to community partners across Canada to build their capacity to provide excellent person-centred care to young people and their families and natural supports. Heidi is devoted to showing up for and making a difference in the lives of young people and practitioners by sharing her learnings, providing support, and building a community across the youth homelessness sector.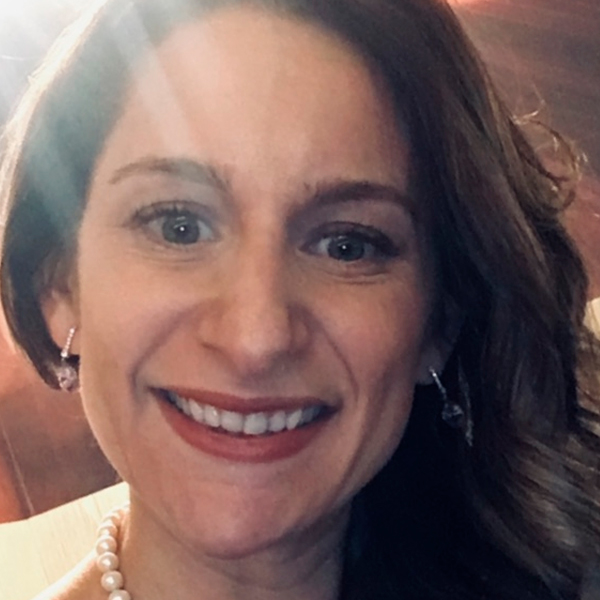 FRANCESCA DI MARIA MONNI
Operations Manager
FRANCESCA DI MARIA MONNI BIO
fdimaria-monni@awayhome.ca
When I was 19, I exchanged with Carleton University for a year. At a young age of 21, I completed my degree, and came back to Canada. Professionally, I worked in law firms as a legal assistant, then law clerk for six years. I became heavily involved in volunteering with children and schools. I then knew I needed a further challenge and something more meaningful.
From 2012-2019, I held the perfect position in line with my passion, education and experience at the Children's Aid Society as the Coordinator/Supervisor of Legal Services, whereby I was responsible for the operations management of the legal services department and I provided strategic advice to the Director on operational needs and future development; and to HR on recruitment matters.
I left the Children's Aid Society in 2019 to relocate to the country in the beautiful Ottawa Valley with my two young children. This is particularly important for our family, to enable our little ones to thrive in nature for their adventures and learning. I live a healthy lifestyle – running, cycling, horseback riding and kayaking. My most challenging sport, however, is sneaking Nutella from the jar trying not to get caught.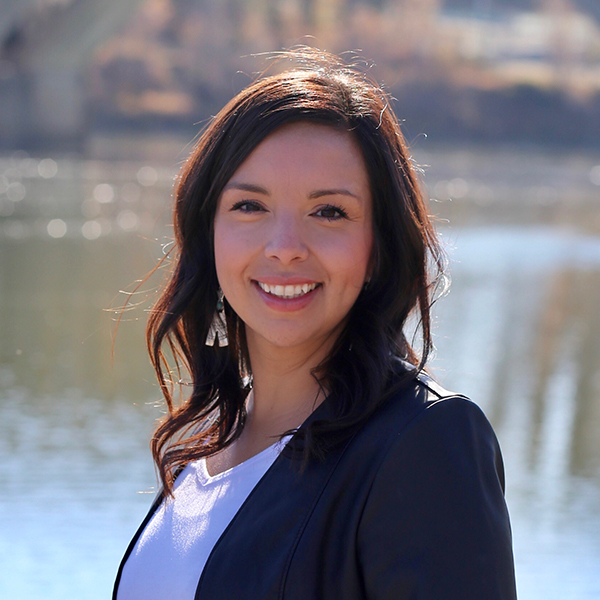 KIM KAKAKAWAY
Indigenous Training and Relations Consultant
KIM KAKAKAWAY BIO
Kim Kakakaway, is a Cree and Saulteaux First Nations woman from Red Pheasant Cree Nation. She has worked with and for Indigenous communities across North America and has been an advocate for social justice and change. Kim has over 15 years of experience working with vulnerable youth and young adults and works towards the inclusion of Indigenous values and practices within oppressive systems. Kim understands the complexities of working frontlines within the homeless sector and continues to provide supports, coaching and education from her experiences and learnings.
She is educated in family counselling and is currently offering consultation work to A Way Home Canada to conduct trainings, provide program supports and bring in an Indigenous lens to the work within. She is passionate about empowering those around her, and is always up for a good laugh and some good humor!
TANYA MCCAGHERTY
Program Design and Training Consultant
TANYA MCCAGHERTY BIO
She/her : Third generation Canadian
Tanya McCagherty is an individual whose journey is driven by empathy and a relentless passion for knowledge, aiming to create a positive impact on the world. With a robust background in non-for-profit leadership, youth strategy, service development and evaluation along with change management, Tanya holds over 17 years of expertise in various sectors. Her experience spans across Immigration and Settlement, Early Education, Community Engagement, Youth Prevention, Public Education, plus Federal and Provincial Employment Innovations.
Tanya' s commitment to continuous learning is evident in the roles and services she has led, ranging from frontline positions to Sr Director level. She actively engages in sector led courses, and embraces innovative practices, complemented by her educational background in Business Administration and Commerce.
As a kind communicator and natural team player, Tanya possesses the ability to collaborate effectively with diverse groups, while ensuring the client is at the center of all decision making. Tanya has led teams of over 350 individuals. Tanya sets the bar high with a strong moral compass and embraces challenges with an optimist mindset, knowing that obstacles are steppingstones towards meaningful and lasting change.
Beyond her professional pursuits, Tanya advocates for causes that hold personal significance, such as, the importance of quality mental health supports within the Canadian public school system, to end violence against women, wildlife preservation and nurturing her own natural supports. For leisure, Tanya finds joy by hiking, skiing, and running on the trails of Treaty 7. A perfect complement to these activities includes a delicious London Fog with a well-used library book, promoting both her physical and mental wellness.
SEAN KIDD
SEAN KIDD BIO
Representing the Canadian Observatory on Homelessness, Dr. Sean Kidd is the Division Chief – Psychology and a Senior Scientist at the Centre for Addiction and Mental Health (CAMH). He is also Associate Professor in the Department of Psychiatry at the University of Toronto. The focus of Dr. Kidd's career has been upon marginality and service enhancement. The populations of focus, often overlapping, are homeless youth and individuals with severe mental illness. Specific domains of contribution include publishing landmark papers in qualitative methods in psychology; international recognition for his research into youth homelessness, including being one of the most published scholars in that area; and extensive work in developing and testing psychiatric rehabilitation interventions and examining social inclusion among marginalized populations.
MARY BIRDSELL
MARY BIRDSELL BIO
Prior to being the Executive Director, Mary was a community development lawyer and staff lawyer at JFCY. Mary has been responsible for the clinic's public legal education for young people in schools, institutions and custodial settings. She also provides training for staff and professionals in youth-serving agencies. In 1999, Mary increased the clinic's direct contact with street-involved youth through the creation of our Street Youth Legal Services program and represented several young people in a constitutional challenge to Ontario's Safe Streets Act. She represented JFCY on an intervention about the manner in which child victims and witnesses can testify before the Supreme Court of Canada, an intervention related to media access to youth records before an Ontario Youth Criminal Court, and represented the Empowerment Council at the Ashley Smith Inquest. Mary is the co-author of "Prosecuting and Defending Youth Criminal Justice Cases: A Practitioner's Handbook", published in 2016. Mary has been involved in many social justice groups such as the Youth Justice Education Partnership, the Committee for Better Policing, and the Conflict Resolution Educators Network. Mary is currently the Chair of the Child and Youth Law section of the Ontario Bar Association, a board member and Treasurer of the Canadian Coalition for the Rights of Children, and a member of the Canadian Association for the Practical Study of Law in Education (CAPSLE). Mary graduated from Dalhousie University Law School having been active in the law school's legal clinic, and was called to the Bar in Ontario in 1996.
CÉCILE ARBAUD
CÉCILE ARBAUD BIO
Cécile Arbaud has been Executive Director of Dans la rue since mid-2013. Cécile has a degree in engineering, an MBA from the Collège des Ingénieurs in Paris and a certificate in psychology from the Université de Montréal. Throughout her career, she has successfully resolved a number of challenges as a manager and consultant for private, public and non-profit organizations in Paris, Vancouver and Montreal. Her responsibilities have extended to auditing, strategic planning, management systems implementation, process and structural overhauls, organizational development and change management. The three pillars of her management approach are sharing experience, collective intelligence and individual development.
MICHAEL BRAITHWAITE
Board Chair
MICHAEL BRAITHWAITE BIO
Michael Braithwaite has had the privilege of working in the non for profit sector for over 25 years. For the last 10 years, he's worked with organizations dedicated to preventing and ending homelessness. Currently he is the CEO for Blue Door Support Services, a charity in York Region working to rapidly rehouse men, families and youth, as well as providing them access to health and employment services. Michael's past roles include a long term stint at the YMCA, CEO of 360kids and most recently as CEO Raising the Roof. He's a Brock University and Georgian College graduate, and is very proud of his board work both with Family Day GTA and with innovative and amazing Away Home Canada team.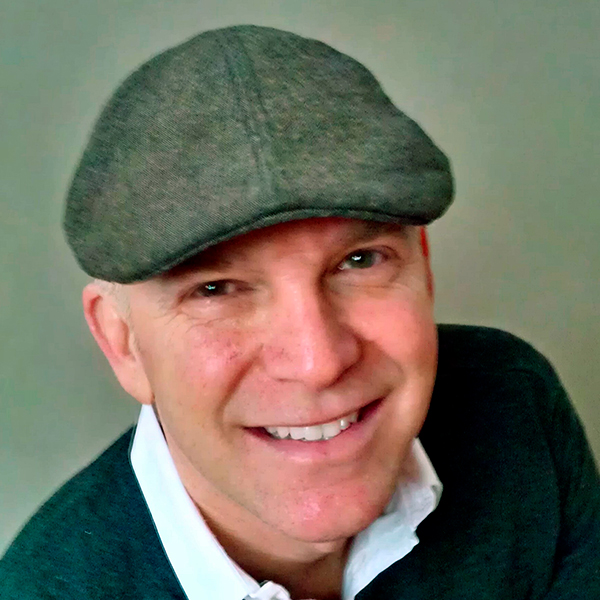 BRUCE PEARCE
BRUCE PEARCE BIO
Bruce Pearce served as the community development worker for End Homelessness St. John's from 2002 until his retirement in March 2019, guiding local planning and investments under Canada's Homelessness Partnering Strategy. He helped establish the Newfoundland & Labrador Housing & Homelessness Network in 2009, and is the former President of the Canadian Housing & Renewal Association where he led efforts to create a pan-Canadian network of communities working to end homelessness. Bruce most recently served as a member of the Advisory Committee on Homelessness convened by Canada's Minister of Families, Children & Social Development Jean Yves-Duclos to guide the creation of Reaching Home, Canada's new homelessness strategy within the National Housing Strategy. He currently serves on the Board of A Way Home Canada which is dedicated to ending youth homelessness. Between 1988-1998, prior to moving to Newfoundland & Labrador, Bruce was executive assistant and policy advisor to elected officials in Toronto, including Councillors Jack Layton & Liz Amer, and MPP Rosario Marchese.
Jeff Dyer
JEFF DYER BIO
Jeff has served in the not for profit sector for over 25 years, leading in agencies involved in poverty reduction, affordable housing, youth leadership development, ending homelessness and now serves as the CEO of Trellis Society – where all those weave together. In each of these roles, he has had the privilege of aligning personal values with organizational vision: creating spaces for young people to thrive, leaders to grow, justice and mercy to emerge and everyone to belong.
He lives in Treaty 7 Territory and is learning his way into becoming an ally for reconciliation. He is a graduate of the University of Alberta, with both a Bachelor of Education and a Masters of Business Administration. He serves on the Board of a national agency committed to young entrepreneurs and has served as the Co-Chair of Calgary's plan to prevent and end youth homelessness and on the board of Canada's largest ever affordable housing campaign. For fun, Jeff runs marathons.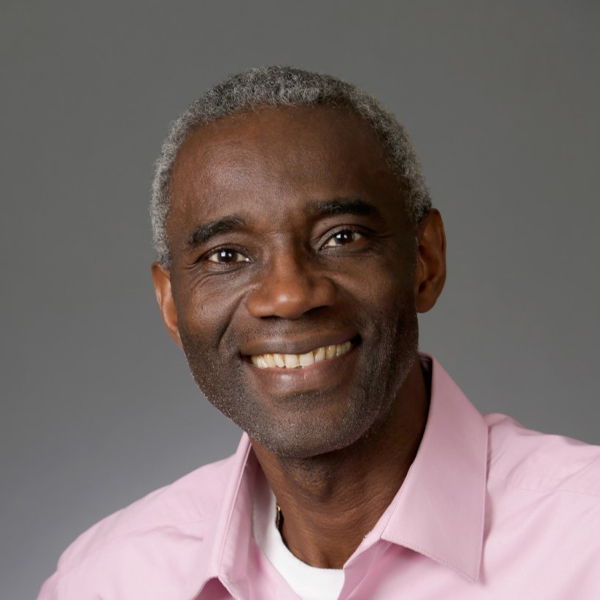 Clovis Grant
CLOVIS GRANT BIO
Clovis has provided leadership in the Human Services sector for over 25 years in the areas of homelessness, employment, social assistance, mental health and disabilities. He has worked with HOPE worldwide Canada, The Region of York, Eva's Initiatives and currently is CEO of 360°kids an organization committed to seeing an end to youth homelessness. Clovis is also a Sessional Instructor in the Community Services Department at Humber College. When not busy at work, he has served as a volunteer in various ways—at his local Church, Community Living Toronto, Autism Speaks, Diamonds Special Needs Hockey, and has supported students with special education needs through his 10 years' experience on the Special Education Advisory Committee with the Toronto District School Board. Clovis holds a Bachelor of Science in Psychology from the University of Toronto and a Master of Arts in Leadership from the University of Guelph. Clovis' wish is to have more time to read..preferably, a good biography.